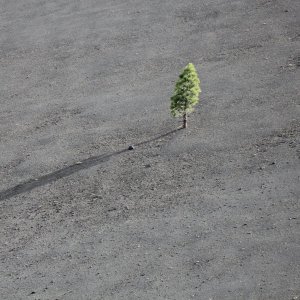 Currently many well intended forest restoration and tree planting measures, are not designed with longevity and biodiversity in mind. To help develop more sustainable and holistic measures Nature4Climate, Hamerkop, Trillion Trees, WWF, WCS, Birdlife International and 1T.org have developed a new 'Reforest Better' tool to help projects, businesses and investors help choose and implement forest restoration and tree growing.
Planting trees is an increasingly popular solution for offsetting greenhouse gas emissions, however investing in quality forest restoration schemes can help support tackling the climate change and biodiversity crises, to support local communities with employment and bolstering resilience. The interactive tool developed by conservation pioneers is based on latest science, and provides a step-by-step guide to assess restoration projects feasibility based on key categories such as plant species selection, the inclusion of local communities, preservation of natural ecosystems and livelihoods, and transparency on how emissions are calculated.
"Planting a tree is not an end in itself. On the contrary, planting is the very first step of a long and rich endeavour. Investing in trees for long-term and tangible climate, social and biodiversity benefits requires that those supporting initiatives reorient our focus from "planting" to "growing" schemes. This shift includes addressing restoration with special attention to promoting and protecting native plant species, preserving natural ecosystems and providing a framework for sustainable land management." - Nature4Cities Statement
Access the Reforest Better tool here.