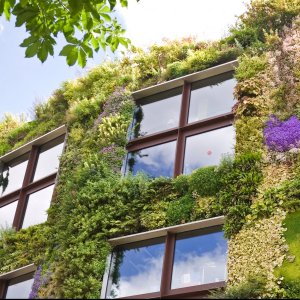 NATURVATION and NetworkNature have collaborated to create the first NetworkNature project group.
NetworkNature project groups will bring together project case studies, resources and news. This content will be preserved in NetworkNature and in Oppla long after the project has finished. NetworkNature groups are open to any projects, networks or other programmes led by members of the nature-based solutions community.
NATure-based URban innoVATION (NATURVATION) is a 4-year project, funded by the European Commission and involving 14 institutions across Europe in the fields of urban development, geography, innovation studies and economics. Led by Harriet Bulkeley, Durham University, it sought to develop our understanding of what nature-based solutions can achieve in cities, examine how innovation can be fostered in this domain, and contribute to realising the potential of nature-based solutions for responding to urban sustainability challenges by working with communities and stakeholders.
The NATURVATION project group contains over 20 resources and an introductory blog from Harriet Bulkeley, Professor in the Department of Geography, Durham University and Project Co-ordinator for NATURVATION.
View the NATURVATION project group
If you'd like to develop a group on NetworkNature get in touch at: mailto:hello@Networknature.eu