Event posted by

Nea Pakarinen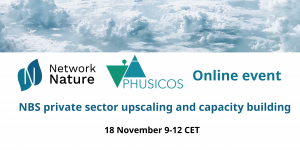 Friday, 18 November 2022 -

9:00

to

12:00 (Europe/Brussels)

(Europe/Brussels)
This event is organised by EU-funded projects PHUSICOS and NetworkNature, it marks the third event of the NBS Policy Business Forum (PBF) and is part of the NetworkNature webinar series.
The ambition of this event is to better understand how to fill this gap by addressing questions such as: What is the potential of firms specializing in NBS across Europe? What barriers and opportunities do conventional construction firms see in expanding their expertise? What NBS capacities need to be built? What are the priorities? How can public authorities foster synergies between different types of expertise?  How do contractors define gaps for NBS projects preparation? What type of facility could support them? Are there policies in place that hinder or support NBS private sector upscaling?
 By addressing these questions, EU-funded projects NetworkNature and PHUSICOS aim to identify options for NBS policy and financing transition pathways. See the Agenda below.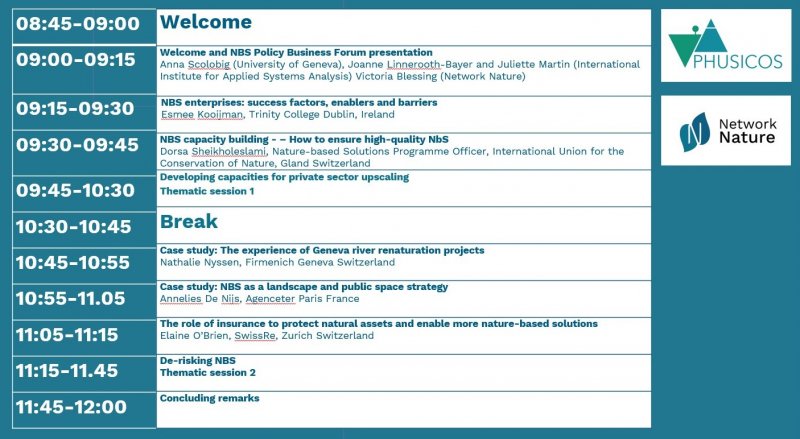 Registrations are closed, email adriana.duarte@iclei.org for information.