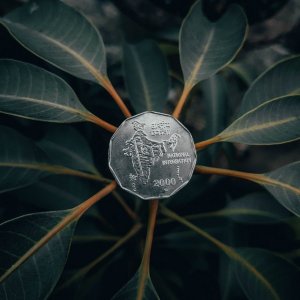 Economic entities are increasingly regognizing that nature is tied to all activities and that the state of the environment also affects the economy. OECD launched a new policy guide for finance, economic and environment ministes titled 'Biodiversity, natural capital and the economy' in May 2021. The report has the latest findings and policy guidance for G7 and other countries, to help them better protect the environment. Guidance is provided in measuring and mainstreaming biodiversity, aligning budgetary and fiscal policy with biodiversity, embedding biodiversity in the financial sector, and improving biodiversity outcomes linked to international trade.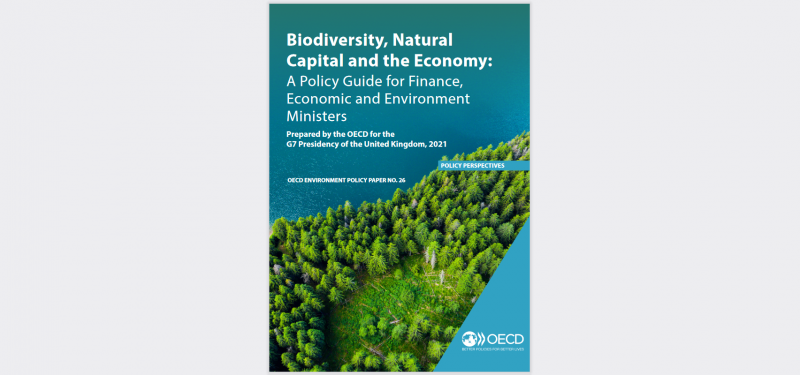 Photo: OECD Guidance: Biodiversity, Natural Capital and the Economy
The guidance is a tool for finance, economic and environment ministries to inform them how to drive transformative changes required to halt and reverse the loss of biodiversity. The report stresses the importance of integrating natural capital accounting into practices to help add costs to the degradation of nature, and to add monetary value to its preservation and ecosystem services, including nature-based solutions. The report also calls for including biodiversity into all major strategies and plans and aligning these with existing environmental commitments and goals both internationally, regionally and locally. The guidance also acknowledges nature-related risks for companies, investors and financiers. Reputational loss and costs accruing from damaging the environment is something everyone should take into account. Further nature-related dependencies, impacts and risks are often uncompensated by the financial sector and investors, leading to capital misallocation - eventually undermining societal wellbeing. The guidance provides policy recommendations on how biodiversity can be embedded into the financial sector, and also provide investment opportunities. Last but not least the report acknowledges that impacts of international trade to biodiversity can be both negative and positive, but often difficult to monitor. However this can be addressed wth stronger policies to curb illegal wildlife trade, assessment of free trade agreements and improving the transparency of values chains.
The finance sector has a huge impact and consequently responsibility when it comes to fostering biodiversity, and supporting the restoration of the  ecosystem, which is the goal of the UN Decade for Ecosystem Restoration. In order to future-proof our economy and ecosystem, we must shift our practices to incorporate the inherent value of nature in all our actions. Find the OECD guidance here.
Photo: Arunava, Unsplash