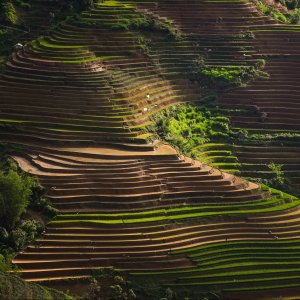 The Commission's Directorate-General for International Partnerships (DG INTPA) is responsible for formulating the EU's international partnership and development policy, with the ultimate goal to reduce poverty, ensure sustainable development, and promote democracy, human rights, and the rule of law across the world. In order to ensure it, the DG INTPA  prepared a webinar series 'European Green Deal - Greening EU cooperation (Environment and Climate Change)' to better understand the EU's green initiatives.
The series of webinar N°4, which ran in November and December, focuses on:
The Green Deal's main priority areas, with a particular focus on 'greening'/mainstreaming and sustainable finance; the Green Recovery; and programming opportunities for 2021-2027;
Entry points for integrated landscape approaches to land management;
The importance of cities for achieving Green Deal goals;
The basics of Rio markers, their purpose and scores.
Presentations and recordings are all available on the Environment, Climate Change and Green Economy group of Capacity4dev (please, find the link here).
The article is available here.