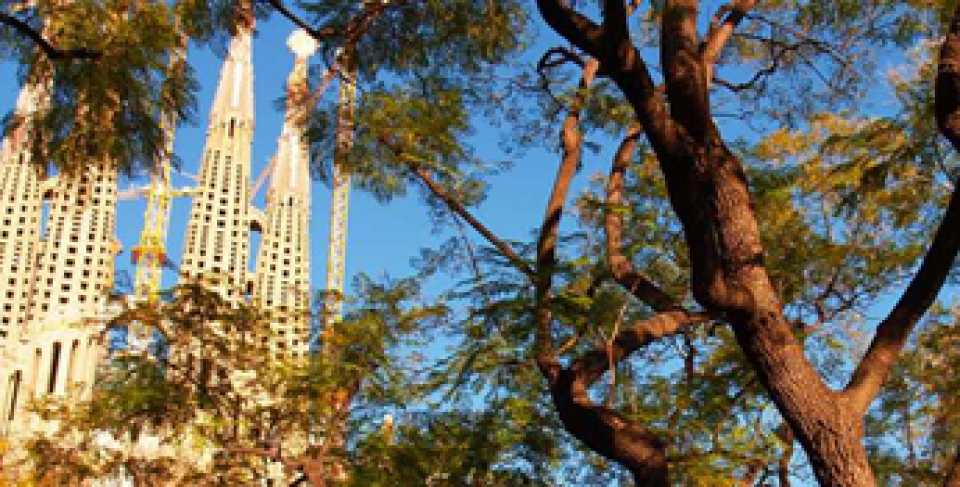 Area characterisation:
The Barcelona metropolitan region (BMR), located in the North-East of Spain, is one of the most densely populated urban regions in Europe (5.04 million inhabitants in a total area of 3,244 km2). It includes 164 municipalities and seven counties, but its urban core consists of the municipality of Barcelona (1.61 million inhabitants) and several adjacent medium-size cities. It still contains a rich variety of natural habitats of high ecological value, including Mediterranean forests (1184.56 km2; 36.5%) and shrub land (448.62 km2; 13.8%), extensive agro-systems (654.51 km2; 20.2%) with a substantial share of vineyard, and various inland water bodies (24.08 km2; 0.7%). Currently, almost 70% of the land is protected from urbanisation including, totally or partially, 14 Natura 2000 sites.
Objective:
Foster sustainable urban planning and management through the integration of ecosystem services in existing decision-support tools, focussing on both the provision and the demand of the ecosystem services.
Potential impacts/benefits:
Fostering an integrated approach to urban planning and management. Practitioners and policy makers can consider these outputs in strategic environmental assessments of urban planning or through the development of green infrastructure action plans.
Transferability of the result:
The results can be used in other metropolitan regions with urban and environmental planning powers at the regional and municipal level. The ecosystem services maps are useful if these can be effectively integrated or considered in urban and environmental plans from an early stage. For example, the results can be easily integrated in strategic environmental assessment (SEA), a mandatory procedure in the EU for plans/programmes which are prepared for agriculture, forestry, transport, waste/ water management or land use.
Lessons learned:
Making Ecosystem Services maps fully operational requires a clear distinction between Ecosystem Services capacity, flow and demand. The differentiated spatial assessment of these three components can better inform planners and policy makers where Ecosystem Services are used unsustainably and where Ecosystem Services provision is failing to meet societal demand. One of the main problems related to the application of Ecosystem Services models (such as ESTIMAP) is availability of data.~
Key Performance Indicator: