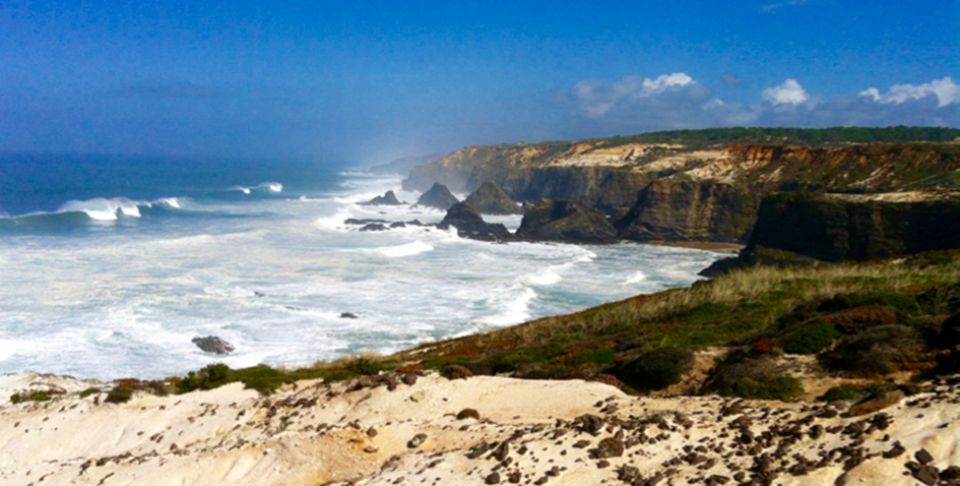 Area characterisation:
This Natural Park, established in 1995, is located in the SW corner of Portugal. It is an extended coastal sandy stretch covering 60,567 ha in land and 28,858 ha in the sea. It has a coastline with elevated cliffs, small beaches, temporary watercourses, and estuaries that host a large variety of habitats. This area faces several pressures, such as habitat degradation due to the spread of invasive species. The park is also impacted by some polluting activities, such as irrigated agriculture or certain industries in its vicinity. Although tourism is growing, the promotion of a nature based model, the restrictions imposed by the natural park and the impact of the economic crisis have prevented the development of massive infrastructure.
Objective:
Supporting the design of policies and planning instruments to ensure the sustainable management of natural capital stocks and the delivery of critical ecosystem services in the Natural Park. Engaging local stakeholders and decision makers throughout the process to promote awareness raising and social learning.
Potential impacts/benefits:
The work developed using the ecosystem services concept provides stakeholders with valuable knowledge and tools, such as maps showing the ecosystem services, that can be operationalised into some of the key policy instruments in place, such as the Natural Park management plan. The workshops and discussion sessions organised during this project increased the communication between stakeholders and created new bridges for cooperation. The partnerships developed with the local stakeholders provided more detailed and innovative assessments and revealed how academia and scientific research can work directly with and for society.
Transferability of the result:
The results provide transferable lessons to other coastal areas, particularly those under a protection status such as national protected areas or Natura 2000 sites. In non-protected areas contexts, the work developed in the fields of nature-based tourism and pollination may also provide valuable lessons for managers of these activities.
Lessons learned:
The different methods applied may be useful to inform decision-making and planning, and to support participatory processes. Their complementarity provided more comprehensive assessments, as well as valuable knowledge through stakeholder engagement, whilst enhancing their awareness. This seems essential to manage the conflicts between promoters of economic activities and natural park authorities.~