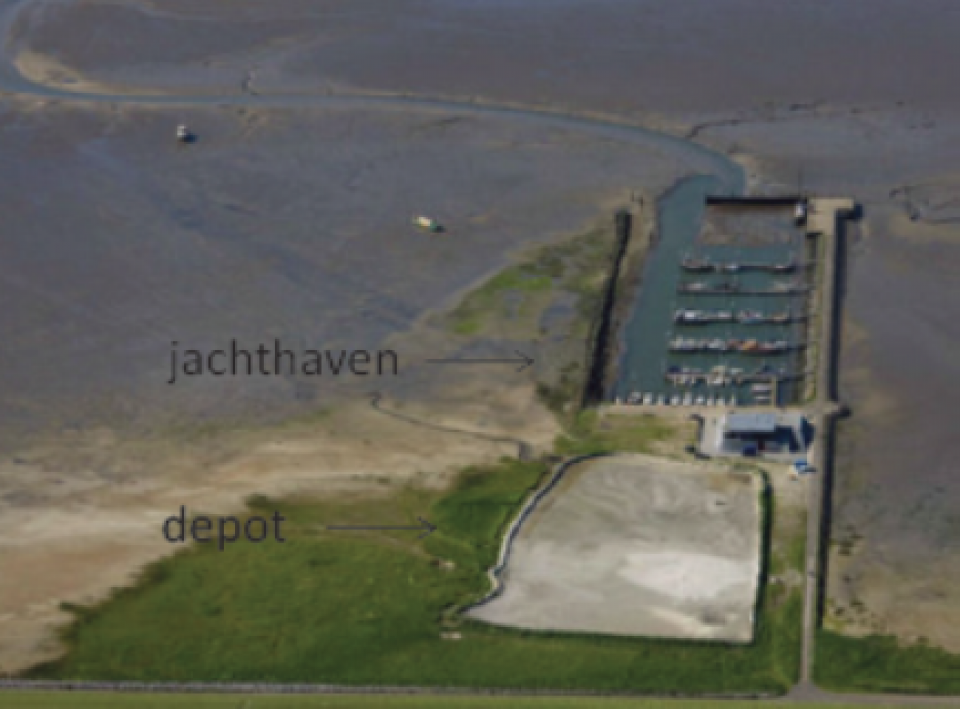 Area characterisation:
The intertidal Wadden Sea zone, one of the largest wetlands in the world, spreading from the Netherlands to Denmark along the South-eastern part of the North Sea, is an international UNESCO World Heritage site, considered unique from ecological, geological and socio-cultural perspectives. The case study is located at the South-western edge of the Wadden Sea island Schiermonnikoog, along the coast between the marina (old ferry dyke) and the new ferry dyke. The rectangular area covers ca. 2km x 250m. The marina, one of 17 Wadden Sea harbours, yields 1.3 million Euro in income annually and provides 15 FTEs. Ca. 10,0003 of sludge are dredged annually for maintenance, to ensure the marina's accessibility.
Objective:
Examining management scenarios related to the maintenance of a marina at the Dutch Wadden Sea Island Schiermonnikoog. Identifying how ecosystem services (ES) in a Natura 2000 area would be affected by different ways of depositing the dredging sludge. Gathering stakeholder feedback to advance the ES approach.
Potential impacts/benefits:
The examination of different management scenarios and of the related ecosystem services provides valuable knowledge and tools to decision makers for future harbour management in Wadden Sea and similar Natura 2000 areas. The ecosystem services approach can be operationalized as a key policy instrument in this area and similar Natura 2000 case study areas.
Transferability of the result:
In general, this case study can provide transferable lessons regarding ecosystem services to managers and practitioners of any coastal harbour site with sedimentation problems that require regular dredging for maintenance and accessibility. In particular, the lessons are easily transferable to similar harbour sites on the other Dutch, German and Danish Wadden Sea Islands, which are also classified as Natura 2000 and UNESCO World Heritage sites.
Lessons learned:
The ecosystem services (ES) approach was useful to identify and value effects on ecosystem services of three harbour management scenarios. The ES approach allows decision makers to identify management options that enhance socio-economic development while maintaining ecological quality and integrity.~