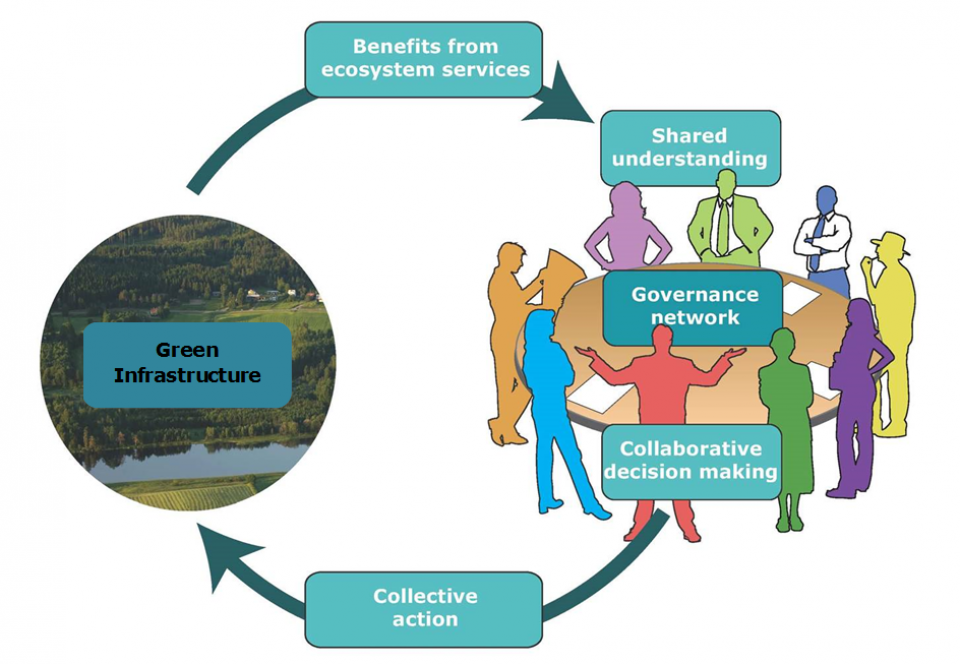 Area characterisation:
Five local planning cases in Great Britain, The Netherlands and Belgium where the learning process of developing Green Infrastructure was studied. The five case study areas encompass a gradient of developed to undeveloped land. Transnational cooperation was central to the work, to be able to sample the variety of planning cultures, land use patterns and economic drivers across NW Europe. Green Infrastructure is a broad concept, which includes both protected areas (e.g. Natura 2000 areas) and networks of landscape elements in multifunctional landscapes which are owned and used by a wide variety of stakeholders. We focus on developing Green Infrastructure in such multifunctional landscapes, including rural, urban and peri-urban landscapes.
Objective:
Incorporating social learning in collaborative decision making processes within which the development of multifunctional, multi-services delivering Green Infrastructure is included in local level planning.
Potential impacts/benefits:
Improved understanding of how the social learning processes in planning with Green Infrastructure services work, and the learning of how this experience can be used in other, similar, local and regional planning processes with impact on the actual realisation of Green Infrastructure.
Transferability of the result:
The five areas we studied encompass a gradient of developed to undeveloped land, and also a variety of planning cultures and protocols. We, therefore, propose that what we learned about the effectiveness and impact of our method will ensure that the final method is robust enough to apply in landscape governance across NW Europe. Moreover, the approach and methods were tested in the five areas and adjusted to general use.
Lessons learned:
The essential lesson regarding Green Infrastructure and Ecosystem Services is that social learning is the essence of community based Green Infrastructure planning.~