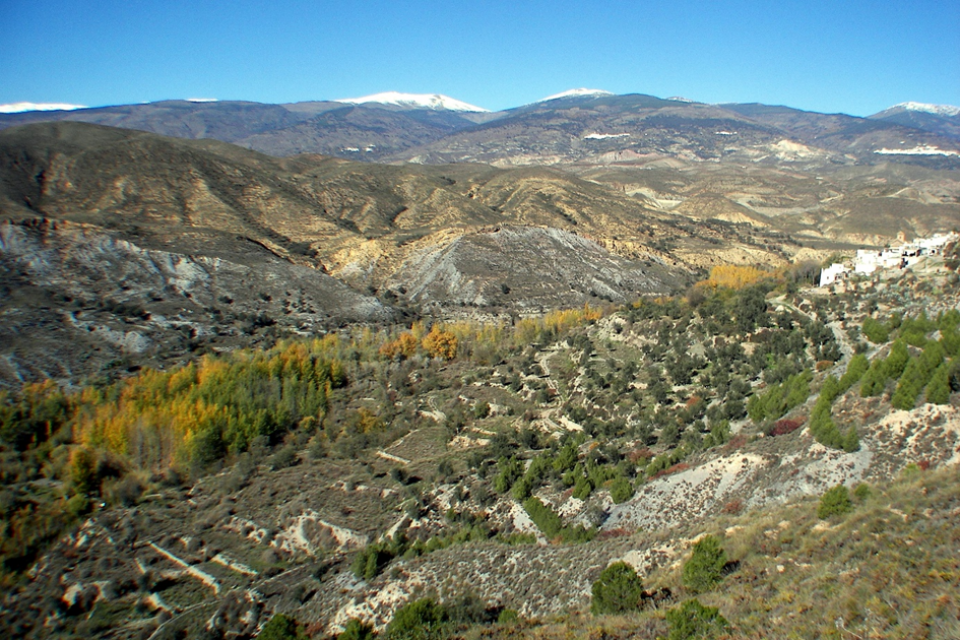 Area characterisation:
Sierra Nevada Protected Area is the highest mountain massif in the Iberian Peninsula that covers different ecosystems, including high summits, Mediterranean forests, traditional agroecosystems, and semi-arid environments. It is the location of many local plant endemisms and multifunctional landscapes. The area is facing the effects of contrasting land-use changes: intensification in the lower areas and rural abandonment in the upper ones.
Objective:
Assessing how the ecosystem service approach can be used to demonstrate problems in protected areas such as rural abandonment, land-use intensification and social conflicts emerging from strict conservation practices.
Potential impacts/benefits:
Increased awareness about the role of National Parks for human well-being in rural regions of the Mediterranean Basin;
Better understanding of trade-offs and synergies between ecosystem services and rural development in the protected areas and surroundings;
New insights about integrating the ecosystem services into protected area management;
Identification of future research questions in the ecosystem services field
Transferability of the result:
Results will be transferable to areas with similar biophysical and social characteristics and having a similar institutional architecture. These are European mountaineous areas characterised by mixed rural landscapes where depopulation processes and land use intensification take place together.
Lessons learned:
Land-use intensification generally has resulted in losses of the biophysical factors that underpin the supply of ecosystem services, increases in social demand for services, and fosters the transformation of traditional governance practices. This has an uneven impact on stakeholders and their wellbeing, generating "winners" and"losers".~