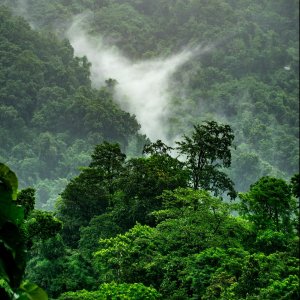 The Planet's ecosystems, climate and biodiversity, are on the brink of default and world leaders are increasingly looking towards the financial sector for solutions. In the run up to key international negotiations on climate this year and biodiversity in the 2022, the financial sector can breathe new life into a set of global initiatives in a 'race-to-zero' to reduce carbon emissions and reverse nature loss. Transforming global debt capital markets should be a priority for the financial sector. They are by far the largest pool of global capital with around USD 1 trillion changing hands every day. The people who control these transactions, including market practioners, financial regulators, supervisors and central bankers, have a critical role to play.
This report by WWF argues that global debt capital markets can and must leverage their power to address the environmental challenges of our generation within this critical 'make-or-break' decade to 2030. Disastrous climate change and the alarming degradation of biodiversity and ecosystems need to be addressed urgently. According to WWF, in the 'race-to-zero' to reduce carbon emissions and reserve nature loss debt capital markets must rapidly shift to becoming'zero carbon & nature-positive debt capital markets'.
Read the full report here.