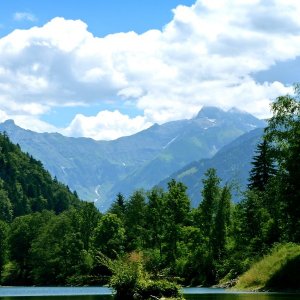 The Final report from phase II of the INCA project shows that EU's ecosystems generated an annual flow of selected seven ecosystem services at the value of € 172 billion.  
Ecosystem accounting - Making nature count
How much do ecosystems contribute to our economy and wellbeing? How can such contribution be measured?
Ecosystem accounts help answer these questions, by tracking the extent and fitness of ecosystems over time. They also measure how ecosystems contribute to economic activity and human wellbeing.
The INCA project aims to produce a pilot for an integrated system of ecosystem accounting for the EU. A new methodology to unravel how these ecosystem services flow from nature to our economy was developed by the JRC, partner of the INCA project.
Such new method estimates where and how much services ecosystems can potentially deliver, depending on the extent and the condition of ecosystems in Europe, recently published as the EU Ecosystem Assessment.
In addition, the method estimates the services demanded by households and economic sectors. As a result, researchers are able to calculate how much ecosystem services are actually supplied by ecosystems for use by different sectors.
A key strength of the approach is that it enables to map unmet demand, which is useful to identify areas where restoring ecosystems brings direct benefits to society.
Further information is available here.