Event posted by

Kassia Rudd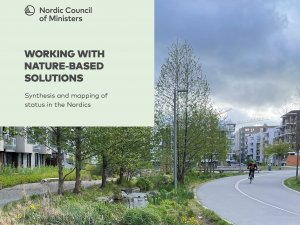 Friday, 14 April 2023 - 10:00 (Europe/Brussels)
Clear political priorities, institutional structures, common standards and funding structures are among the key factors for implementing nature-based solutions (NBS) in the Nordics.
These are some of the key recommendations in the new report «Working with Nature-Based Solutions: Synthesis and mapping of status in the Nordics». The report is the first project in the Nordic Council of Ministers programme called Nature-based Solutions in the Nordic Region.
On the 14th of April lead researcher Leonard Sandin from Norwegian Institute for Nature Research and Isabel Seifert-Dähnn from Norwegian Institute for Water Research will give you an insight into the results from the project in a free webinar, which is open to everyone.
Become member of NetworkNature Nordic Hub.