Event posted by

Elena Ricci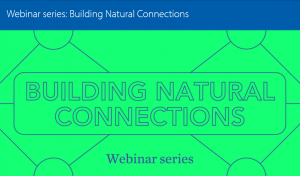 Wednesday, 29 September 2021 -

15:00

to

16:30 (Europe/Brussels)

(Europe/Brussels)
Join the Make Architects' Future Spaces Foundation, in collaboration with the Cambridge Institute for Sustainability Leadership,  for a series of three chaired talks in the run-up to COP26 that explore how the interdependence of nature, society and economy can be leveraged to provide solutions for a sustainable built environment.
The series features diverse perspectives from business, policy, finance, academia and civil society. With an audience of investors, developers, asset managers and policymakers, the talks will trigger fresh thinking around how the built environment can deliver a resilient and prosperous future for all.
"Climate crisis and cultural change" is the first webinar of the series.
Despite the availability of low-carbon solutions, buildings and construction still account for nearly 40% of energy-related CO2 emissions. This indicates that it's industry culture – not technology – which must change to incorporate net zero into a business mindset and at a practice level. What does it mean to be an organisation committed to net zero? Where does responsibility start and end? How can climate-positive solutions and operational excellence be valued in a way that makes all stakeholders want to engage and drive positive action? How will we work differently as a result?