Event posted by

Fiona Cooper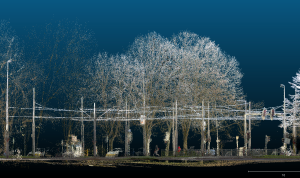 Wednesday, 15 December 2021 -

16:00

to

17:00 (Europe/Brussels)

(Europe/Brussels)
Technologies are cool and all, but is there a business case for monitoring and managing nature-based solutions?
Join Dr. Nadina Galle, Ambassador of the Smart Tech for NBS Community, and Dirk van Riel, CEO of TreeTracker, as they discuss the use of mobile mapping data and deep learning algorithms to automatically detect trees and "smarten up" urban tree maintenance, enabling the calculation of the ecological and economic value of trees. It's clear that many benefit, but who pays? The business case behind these solutions can often seem abstract. In this one-hour interactive webinar, Nadina and Dirk dive into the business model and lessons learned that have allowed TreeTracker to be deployed in 15+ municipalities in just 18 months.
Biographies
Dr. Nadina Galle is an ecological engineer, technologist, TEDx & keynote speaker, and podcaster. Nadina is an expert in the application of emerging technologies to restore—and reconnect people to—urban ecology, something she calls the "Internet of Nature".
Dirk van Riel is the founder and CEO of TreeTracker. Dirk has a background in tree consultancy and geospatial information. Always looking for ways to use technology to make a positive impact, he sets out to smarten up tree planning and maintenance with TreeTracker.
Logistics
December 15, 2021 from 16:00-17:00 CET
Let's spark a discussion on common challenges and how we as a community might be drivers for change.
All are welcome, bring a coffee and join us for one hour of learning and networking.