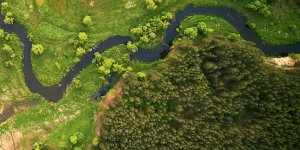 Thursday, 27 May 2021 -

1:00

to

2:15 (Europe/Brussels)

(Europe/Brussels)
Net Impact Approaches 2021: Aligning and integrating approaches to tackle the climate, nature and inequality crises.
In this our fifth year, the focus will be aligning and integrating approaches, and bringing the different communities together – the original purpose of the event. We will also reflect on progress made, share significant updates, and highlight key aspirations in relation to valuation and target setting for net zero and net positive environmental and social outcomes.
As usual, the emphasis will be dealing with the climate, nature and inequality crises covering decision-making and reporting perspectives in a business and financial institution context. 
The webinar will comprise of five brief presentations/contributions, with speakers from the Capitals Coalition, Science Based Targets Network, the Predistribution Initiative, Natura and the organisers Sustain Value and Consciam. This will be followed by discussion exploring the inter-connections, and an open Q&A discussion.  
Presentations:
 Valuation and target setting: Reflections, updates and aspirations. James Spurgeon, Director of Sustain Value, and Phil Clarke, Director of Consciam.

Aligning 'value' accounting approaches. Mark Gough, CEO of the Capitals Coalition.

Expanding net zero and positive target-based approaches: carbon, nature and water. Kevin Moss, Chair, Science Based Targets Network.

Dealing with inequality: including a proposed Taskforce on Inequality related Financial Disclosures (TIFD). Delilah Rothenberg, Executive Director, The Predistribution Initiative.

Applying multi-capital value and target-based approaches: Natura's experience. Andreza Souza, Sustainability Manager, Natura.
The webinar is being hosted by Sustain Value and Consciam Limited