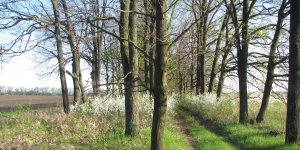 Thursday, 24 November 2022 -

13:00

to

17:00 (Europe/Brussels)

(Europe/Brussels)
At the event "Harnessing the power of Nature-based Solutions as a contribution to sustainable post-war recovery and the environmental legislation of Ukraine" on 24 of November, WWF will share the results of the INSPIRE project.
The event will explore which nature-base solutions are likely to have the largest positive impact in the sectors of agriculture, forestry and water management and which reform processes are needed as a prerequisite for success. Ukrainian policy makers will reflect on the potential they see in moving towards a nature-base solutions agenda in Ukraine its role in the accession and post-war recovery process. The meeting will include open discussion with representatives of the European Commission, foreign representations in Brussels, and the nature-based solutions expert community.
The event will take place in a hybrid format, linking delegates in Brussels with participants in Ukraine and around the world.