Event posted by

Susanna Gionfra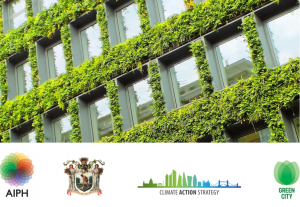 Tuesday, 15 June 2021 -

13:00

to

14:00 (Europe/Brussels)

(Europe/Brussels)
AIPH, in collaboration with the Worshipful Company of Gardeners, presents the City of London Green City Briefings – a series of 8 webinars that present compelling evidence and examples of the power of 'living green' in delivering multiple solutions to city challenges.
Innovative thinking of horizontal and vertical spaces enables retrofitting living green into city infrastructure, delivering solutions to the impacts of climate change, supporting local biodiversity, and improving the visual urban landscape.
This briefing - the thrid of the series - reports on implementation and planning of green roof and walls in response to legislation and financial incentives that support greater uptake.