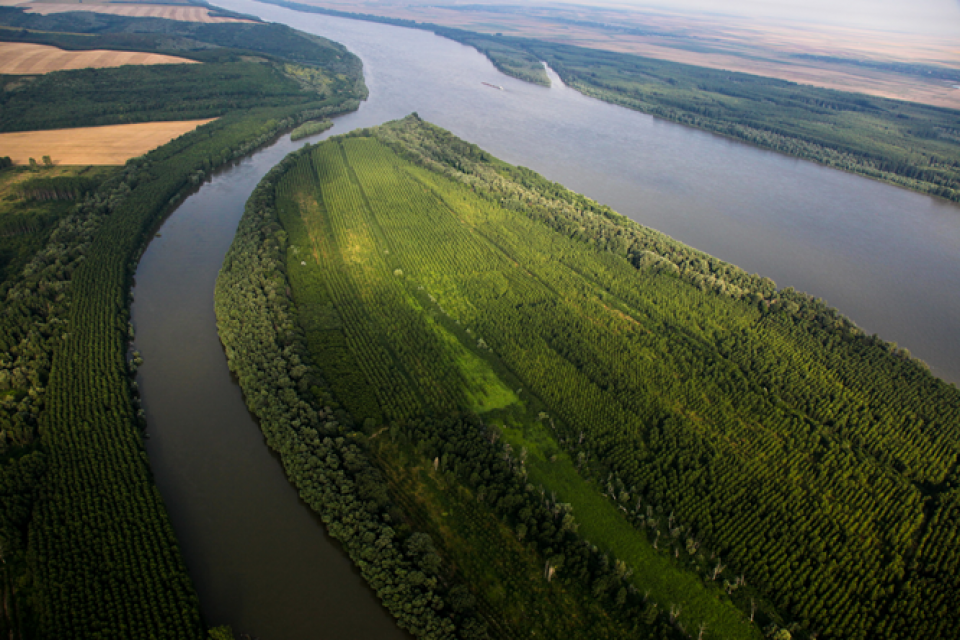 Area characterisation:
Persina Nature Park in Northern Bulgaria is one of the few remaining natural/semi-natural ecosystems alongside the Danube River. The park, covering 21,762.20 ha is composed of 13 types of natural habitat, including inland marshes and flooded forests, which are rich in biodiversity including 1,100 animal species and over 743 higher plant species. Persina is the biggest Ramsar site in Bulgaria and lies within 4 Natura 2000 sites. The Nature Park is representative for the Lower Danube in terms of socio-economic features. It is a typical rural area, with agriculture and fisheries still providing an income for many of the 20,000 residents, while facing the challenges of migration and ageing of population. The potential of wetlands and their ecosystem services is largely unexplored.
Objective:
Persina Nature Park has high conservation value but is also of importance to local economies through its fish resources, climate regulation and biomass production. However, the societal, economic and environmental value of this wetland is not well recognized by local and national stakeholders and decision-makers. This exemplar aims to explore the link between Danube ecosystems and a range of environmental benefits for local and Danube-region communities, given the application of an appropriate set of instruments to safeguard or improve them.
Potential impacts/benefits:
Improved knowledge and understanding, as well as raised awareness and appreciation of the social and economic benefits of wetland ecosystems;
Experience of local stakeholders with measures and approaches for integrated wetland ecosystem management through decision-support tools.
Transferability of the result:
The results of the analysis will be relevant to wetland restoration in protected areas across the whole Danube basin - potentially encompassing 800,000 ha of floodplain on the Danube and its tributaries.
The results of the Exemplar work will be particularly relevant for managers of wetland territories in the Lower Danube Green Corridor (Bulgaria, Romania, Moldova and Ukraine), as Persina is representative in terms of physical characteristics and ecosystem services provided to rural communities.
Lessons learned:
The socio-cultural study revealed that the ecosystem services are much more appreciated when people have physical contact with the wetland ecosystem~The work in the Exemplar showed that the regulating ecosystem services are the least known and appreciated by local people and efforts should be focused on raising awareness of them.~