Event posted by

Elena Ricci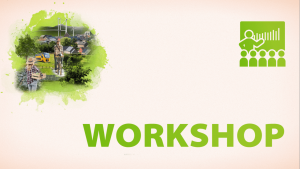 Monday, 11 October 2021 -

16:30

to

18:00 (Europe/Brussels)

(Europe/Brussels)
Biodiversity loss is a key driver of new infectious diseases and poses a variety of other growing risks to society, food production, businesses and global economy. It is equally impossible to tackle climate change without addressing the status of biodiversity. Therefore, addressing biodiversity loss, restoration and protection are crucial for a green, sustainable and healthy recovery and to achieve the green transition.
This workshop organised by the Greens in the European Committee of the Regions provides a spaces to explore how biodiversity could hold the answers to climate protection and a green recovery from local and regional perspectives.
The workshop breakout sessions are facilitated by expert politicians on different facets of biodiversity, contributing subject-specific knowledge and exchanging ideas on topics such as farming, pollution and citizens' engagement.
Breakout sessions:
Can "bio districts" contribute to a green recovery in rural areas?, with Uroš Brežan.
How can urban planning and greening contribute to a more biodiverse and climate adaptive urban environment?, with Marieke Schouten.
From being affected to taking action – how can LRAs foster citizens' involvement in biodiversity restoration and protection?, with Josef Frey.