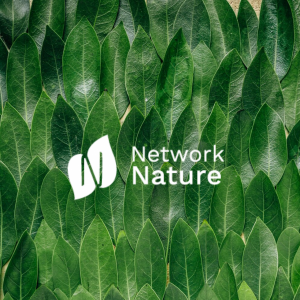 NetworkNature highlights timely topics in the nature-based solutions field with its semester themes, identified in consultation with the nature-based solutions community. Each semester NetworkNature will focus on a specific theme, gathering and disseminating information from a wide range of stakeholders to raise awareness and increase knowledge and collaboration in relation to the chosen topic. Further NetworkNature will attend relevant events locally and internationally to raise awareness about the topic and promote work and research conducted.
This semester (Sept 2021-Feb 2022)  NetworkNature will shed light on ecosystem restoration as a way to improve biodiversity, and foster sustainable development. Following the three pillars of sustainability, the theme will explore ecosystem restoration in an integral manner, namely through social, environmental and economic lenses, aiming to build synergies between these dimensions.
The semester will support the NetworkNature target audiences and contributors from research and academia as well as other organisations, businesses and institutions involved in the several H2020 NBS projects (for which NetworkNature acts as the umbrella project) to enhance capacity in ecosystem restoration. It will provide a platform for collaboration and constructive outcomes to work towards policy mainstreaming and implementation of NBS as an essential component of biodiversity conservation and enhancement, through using ecosystem restoration as a means. To support the work during the semester NetworkNature is opening a call for proposals from experts in the field.
Proposals will be accepted until Friday 6th August 2021, 11:59 pm CEST. Proposals received after this date and time will not be accepted. All proposals should include clear timetables, work methods and approach during this semester of NetworkNature and detail the relevant experience in the area of ecosystem restoration. The proposal should contain relevant project experiences and a detailed curriculum vitae. The submission should showcase how the respondent intends to undertake the scope of work. Costs included in proposals must be all-inclusive to include any outsourced or contracted work. All costs must be itemized to the scope of work including an explanation of all fees and costs. Contract terms and conditions will be negotiated upon selection of the winning bidder for this RfP. All contractual terms and conditions will be subject to review by ICLEI European Secretariat GmbH legal department and will include scope, budget, schedule and other necessary items pertaining to the project.
Project Scope
 The selected expert will deliver the following items of work.
The expert will use existing knowledge and experience and come up with new /innovative ideas on the activities to take place during the semester theme;

The expert will provide overall programmatic and content support regarding the semester theme on continuous base between Sept. 21 and Feb. 22;

The expert will attend up to three milestone events as agreed with ICLEI capture and analyse the main messages and knowledge gaps, process main messages and knowledge gaps so that they can be readily used by the ICLEI communication lead for newsbits, social media, etc.;

The expert will provide inputs and feedback for content to be presented/promoted during the events related to the semester theme, including briefing notes / preparatory meeting, PPT slides, etc.;

The expert will perform desk research on relevant publications, guidance documents, grey literature considering NetworkNature's 4 main target audiences plus provide a bibliography and abstracts on key messages to be further processed; 

The expert will be responsible for the organising of the closing event, in terms of contacting speakers (upon selection) and ensuring relevant content and focus on the semester theme;

The expert will be responsible for producing an output document in the form of factsheets/brief reports or policy recommendations/opinions etc. with the help of ICLEI ES on that semester theme towards the end of the semester. The document should fit the topic and be as per the demand by target audiences/NBS projects to highlight main messages, knowledge gaps coming out of the semester theme's activities and events.
All proposals in response for this RfP are due no later than Friday 06th August 2021, 11:59 pm CEST. Evaluation of proposals will be conducted from 7th – 17th August 2021. If additional information or discussions are needed with any bidder(s) during this window, the bidder(s) will be notified.
The selection decision for the winning bidder will be made no later than 17th August 2021. Contracting is expected to take place between 17th – 27th August 2021 with work commencing on 1st September 2021 with a fully signed contract in place. The work should be completed by 31st Jan 2022. The project budget for the scope of work is up to EUR 12,000. All taxes should be stated and included in submitted quotes. For more information and application please access the full call details here.