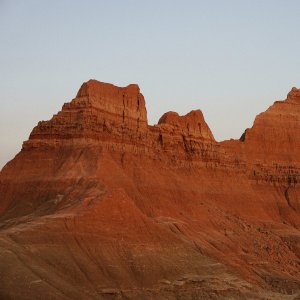 Youth around the world are voicing their stances on a wide set of environmental issues, including recent engagement on Nature-based solutions (NBS). During the course of the European Year of Youth, dedicated young leaders for climate and nature produced an position paper on Nature-based Solutions, 'Global Youth Statement on Nature Based Solutions, which addresses gaps and potential ways forward on this quickly growing topic .
These efforts are driven in large part by YOUNGO, the official youth constituency of UNFCCC, youth4nature, and Global Youth Network for Biodiversity (GYBN) These organisations highlight that conversations surrounding nature conservation and climate conversation are often held in separate rooms. Together through collaborative processes that include youth voices and perspectives, the gap between youth and nature can be filled.
The recognition of such a gap between youth voices and nature based solutions prompted YOUNGO, GYBN and youth4nature to launch a brief during the IUCN Global Youth Summit to familiarise youth on NBS. Following the launch of the brief, the two groups launched a survey collecting input from 1000 youth on NBS, ranging from topics such as, the understanding of the term NBS, how the term is currently being used, and what youth look for in future implementation of NBS in their own communities. The survey was a great success, leading to the culmination of an official NBS youth position.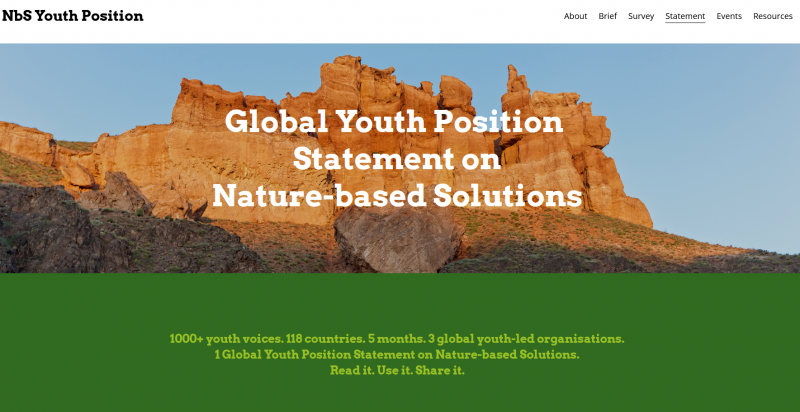 Regarding the way forward on nature based solutions, youth and climate action, youth voices declare, "We have no time for tokenistic talk and unmeaningful action, and we will not tolerate polluters and decision-makers who co-opt and misuse "NbS" to evade their responsibilities and continue with the status quo."
NBS is a new term encompassing long-standing ideas on how humans can work with nature in a way which honours the environment while benefiting communities. Representatives of YOUNGO, GBYN and youth4nature believe that NBS is a powerful tool for environmental change. It must however be ensured that it remains holistically inclusive of considerations like justice, equity and youth inclusion.
Read the full NbS youth position statement. 
Watch the launch video.