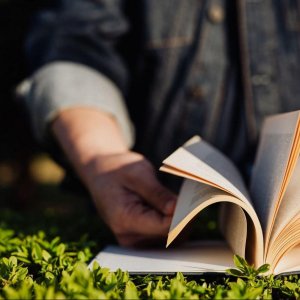 The foundation for upscaling the use of Nature-based Solutions lies in creating awareness and strengthening knowledge about the natural world early in life and throughout our education.  While awareness of the benefits of nature for human health is spreading, there seems to be a clear need to increase the attention for nature in school education and curricula of universities, business, and professional training, to restore the connection between people and the biodiversity and ecosystems that surround us.
On the 29th of March 2022, IUCN and NetworkNature hosted a webinar on "Restoring the planet through nature education for the leaders of the future", to discuss the challenges and opportunities for education and business and practical training to help create responsible citizens and stewards who protect the foundation of life and halt the degradation of our natural systems. These are often the places where people's thinking, understanding, and perceptions are transformed and may lead ultimately to a change in society. The webinar was part of the Nature of Cities Festival, a 3-day online festival, focusing on solutions to build cities that are better for nature and people. The session aimed at highlighting success stories and best practices that will inspire future actions.
An opening speech by Chantal van Ham, EU Programme Manager Nature-based Solutions and Acting Director, IUCN European Regional Office highlighted the current biodiversity crisis and the importance of educating the younger generation about the benefits of nature. She introduced NetworkNature, an EU horizon 2020 funded project in which IUCN is involved, functioning as a resource for the nature-based solutions community and creating opportunities for local, regional and international cooperation to maximise the impact and spread of nature-based solutions. 
Margarida Cancela d'Abreu, European Vice President for Education, International Federation of Landscape Architects (IFLA) Europe described the principles of landscape architecture, creating a balance between art and science. When teaching the future generation about landscape architecture, it is important to look at concepts such as multifunctional green infrastructure, nature-based solutions, and ecosystem services, in order to meet the demands of society and address environmental challenges. 
Savita Willmott, Chief Executive Officer, The Natural History Consortium Bristol explained the work of The Natural History Consortium, a charitable collaboration to engage the local community and public audience with the natural world, informed by data. Currently, work to create a Europe wide 'BioBlitz' – a scientific survey -  is ongoing, with the aim of starting a collaborative race against the clock to discover as many species as possible, over a set time. This fun, informal way to create a snapshot of the variety of life, brings together scientists, students, and the public to learn together and share their enthusiasm for nature. 
The webinar continued with Cheryl Charles, Co-Founder, President, and CEO Emerita of the Children & Nature Network highlighting her work to provide educators with resources and tools to enhance the importance of nature education. Cheryl's work has helped people to connect with nature, for instance by helping to establish toolkits such as green schoolyards in communities. Currently, the Children & Nature Network is collaborating with the IUCN Commission on Education and Communication and Nature4All to create a worldwide inventory of successful interventions that enhance vegetation and create learning opportunities for primary and secondary education. Looking to the future, the Children and Nature Network are looking to identify scalable strategies and set the foundation for a global greening of school grounds and outdoor learning agenda. 
Dr Agueda Gras-Velazquez, Science Programme Manager | Head of the Science Education Department European Schoolnet (EUN Partnership AISBL) shared her experience in co-creating learning scenarios and integrating nature-based solutions into the school curricula. According to Dr Agueda, school curricula should not be changed completely but rather enhanced by connecting current topics of learning to nature. Her work with the European Commission on creating learning scenarios and resources for teachers has offered a valuable approach by making lessons adaptable and modular, as well as available in different languages. She stressed the importance of connecting with school curricula as well as with future careers through different platforms, such as podcasts and networking events.  This will help creating different paths to nature education for younger generations when teachers may not have the time to produce resources and lessons first-hand. 
Gaëll Mainguy, Director Development and International Relations, Centre de Recherches Interdisciplinaires (CRI) presented his work for the Learning Planet Institute, advocating for changing the way in which we learn. The institute is a driver of the learning-society revolution that believes learning, research and creativity can help individuals adapt to the challenges of our changing world. Gaëll explained the importance of informal education, in particular to allow children to directly interact with nature and make meaningful connections. According to him awareness of the relationship with nature originates from an emotional connection, often at an early age. 
During the following panel discussion several topics were addressed, including:
The role of community and youth engagement in learning with nature and nature-based solutions.
The challenges and opportunities of implementing environmental education as a separate subject in school curricula or integrating it into the current education system. 
The opportunities that may arise from teaching environmental laws and the benefits of nature to politicians
The age of mis-information and overload of information that we receive daily
Making nature-based careers more attractive and incorporating nature into every career
How to engage youth and to help them become critical thinkers who defend sustainable development in their future career
The session provided inspiring stories and shed light on the opportunities of integrating nature in education, as a means to strengthen the connection between people and nature from a young age, contributing to the evidence base on the benefits of nature-based solutions to society, and inspiring future actions.
The full recording of the session will be available on The Nature of Cities Festival website, where many interesting learning sessions can be found, and NetworkNature will continue the dialogue in cooperation with the networks of the speakers in this session to strengthen the integration of nature in education at all levels.