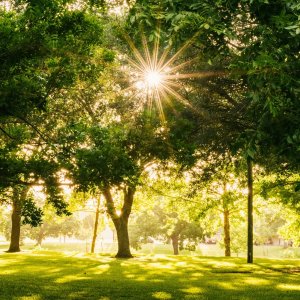 Urban forests play a critical role in fostering sustainable and resilient cities for the future while providing numerous ecosystem services for nature and people. 
Last week, at the  2nd World Forum on Urban Forests held in Washington DC on the theme "Greener, healthier and happier cities for all", the Food and Agriculture Organization of the United Nations (FAO) has released a new publication on urban forestry. Urban forests: a global perspective provides an extensive review of the current state of urban forests in various regions of the world and highlights prospects for future development. 
While the Word Forum on Urban Forests stressed the critical role of urban nature to shape inclusive and equitable cities with the theme "'Greener, healthier and happier cities for all", a main finding of the report is the need to improve equal access to the benefits provided by urban forests in the context of increasing social inequality, rapid urbanisation, and climate change. The development of urban green spaces is often found to be unequal across neighbourhoods and to cause adverse impact for low-income communities by increasing living costs locally through green gentrification. Globally, urban greening strategies still tend to overlook disadvantaged and vulnerable communities. In light of these gaps, cities are urged to better integrate social inclusion challenges in planning green spaces. The Word Forum on Urban Forests ended with the Washington Declaration which provides several pointers to make urban forests more inclusive. 
The FAO report features case-studies from all around the world, including insights from the EU-funded project CLEARING HOUSE which investigated the potential of Urban Forests as Nature-based Solutions (UF-NbS) to improve urban living in Europe and China. The Sino-European research project included a component of social inclusion and how to improve access to green spaces in communities where they are most needed. The project's outcomes will be shared during four webinars and a final event to be held in November.   
Overall, the FAO report constitutes a valuable resource for cities around the world to embrace and expand comprehensive urban forest planning. The report may be accessed here. Information on the CLEARING HOUSE project can be retrieved here.