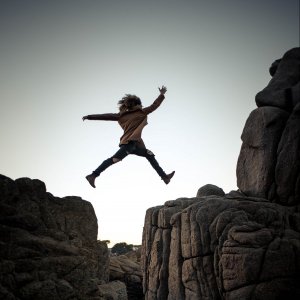 Nature-based solutions knowledge gaps took center stage in the first NetworkNature webinar. What are knowledge gaps, who should be more informed about nature-based solutions and what are the implications of lacking knowledge to policy making, were among the questions explored in the webinar.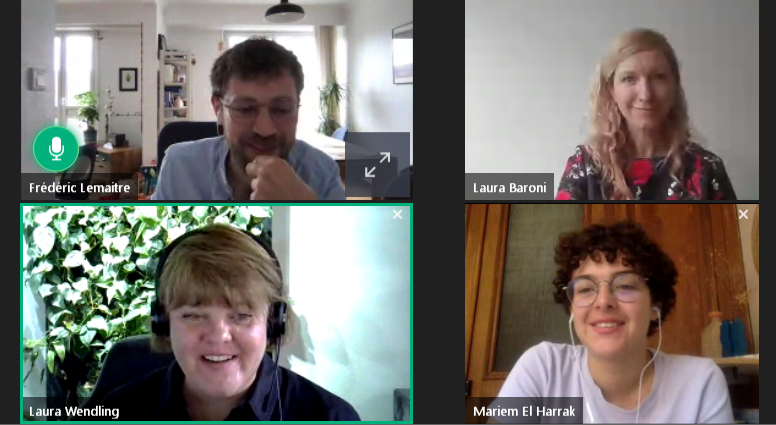 Photo: NetworkNature Webinar Speakers and Moderator
Mariem El Harrak, a scientific officer for the European Biodiversity Partnership Biodiversa+ and a NetworkNature partner, opened the webinar presenting the NetworkNature knowledge gaps database.  The database compiles an evidence base for nature-based solutions, to support defining research and innovation avenues, bolster policy and practitioners' knowledge and knowledge-implementation. The database identifies 171 knowledge gaps which were categorized into 30 themes.
"The majority of the gaps collected were relevant to nature-based solutions evaluation followed closely to gaps related to technical design."  - Mariem El Harrak.
The major knowledge gaps identified in NetworkNature are: cost/benefit evaluations, awareness and capacity building, synergies and trade-offs between goals, effectiveness at different time-scales, effectiveness across socio-ecological contexts, relationship between biodiversity –ecosystem functions and ecosystem services, stakeholder engagement, methodologies and tools for systematic evaluation, monitoring tools, approaches and governance systems for implementation.
Explore Mariem El Harrak's presentation for more information.
Image below: The audience also got a say – they provided their opinions on where knowledge is lacking when it comes to nature-based solutions: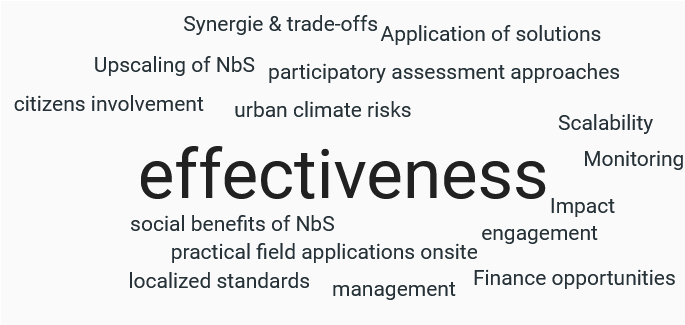 Laura Wendling, Nature-based Solutions Research Team Leader at the VTT Technical Research Centre of Finland, followed suit discussing the need to develop in-depth and systematic understanding of the benefits of nature-based solutions and associated trade-offs. It is crucial to address both the social and ecological context, then move into more technical considerations when exploring the impact of nature-based solutions.
"Nature-based solutions is a 'young' concept, we need adaptive monitoring assessments to capture impact" – Laura Wendling
Laura Wendling highlighted work done through the NetworkNature led nature-based solutions EU NBS Clustering Task Forces; especially the reports Evaluating the Impacts of NBS Handbook & The Vital Role of NBS in a Nature Positive Economy are key resources to address gaps.
See Laura Wendling's presentation for more resources.
Laura Baroni, a Senior Policy Analyst in the Biodiversity & Ecosystems team of the Institute for European Environmental Policy, discussed how nature-based solutions are included in several EU policy instruments such as the European Green Deal, but more information is still needed to see them through to implementation stage. Major knowledge gaps affecting implementation of NBS in the policy context are uncertainty over impacts, quantifying benefits, quantifying costs over long-term, evidence on succesful funding models and evidence on succesful governance models.
"Co-benefits are often not quantified, making it difficult to make cost benefit analysis" – Laura Baroni
Identifying costs of nature-based solutions can be surprisingly hard. Many fear maintenance costs would be high which can hinder implementation. More systemic review of what has worked financially could be beneficial to bridge gaps, and engaging citizens and businesses in the planning of nature-based solutions can help gather knowledge and manage their associated costs and benefits.
See Laura Baroni's presentation for more information.
Image: Who should be more informed about nature-based solutions? – Audience thoughts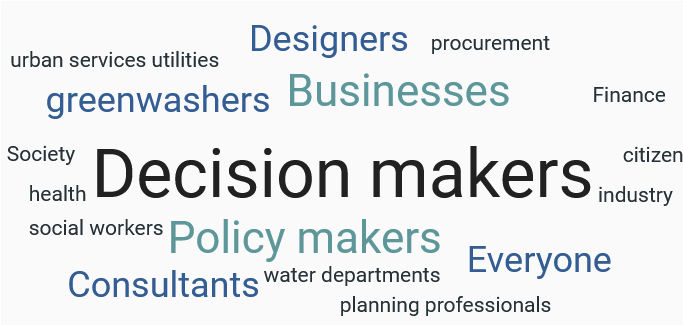 The presentations were followed by a lively  panel discussion with audience questions – below some of the questions and answers. When discussing who should be informed about nature-based solutions, the speakers stated unanimously ´EVERYONE'. However they agreed with the audience (see image above) that decision makers should be more informed about their benefits in general. How to bridge knowledge gaps? The speakers agreed that it is the scientific community that has to continue its efforts to inform and gather knowledge in a consistent manner and disseminate the findings widely. It is also crucial to stimulate dialogue between coordinators and funders, engage in transdisciplinary programmes and bring different actors to the same table. How to mainstream nature-based solutions to policymakers? More creative avenues to get the message across need to be on the agenda of organisations, such as visits to nature-based solutions sites and joint activities with practitioners and communities working with nature-based solutions. If you had to convince the government from a country to implement and finance a nature-based solutions project, what would you tell them?  The speakers agreed that the co-benefits of nature-based solutions are unique and working with them is a path to ensure one is working with the environment and not against it.
Explore the NetworkNature knowledge gaps database and watch the webinar recording below for more insights on the topic.
Top photo: Sammie Chaffin - Unsplash