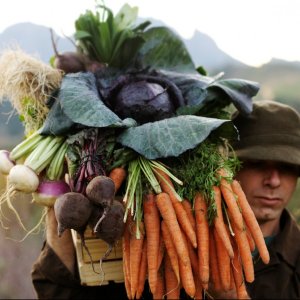 News originally published on the GrowGreen website. Republished with permission from GrowGreen. 
The new Espai Verd Benicalap (Green Space Benicalap), located in the Benicalap neighborhood in València, has been inaugurated with an open day for citizens. This project is one of the winners of the recent Collaborative Green Initiatives Contest, an ideas contest organised as part of GrowGreen. The contest is developed in Benicalap and aims to invest in and enhance the value of actions and nature-based solutions.
The Espai Verd Benicalap will create a 1900 m2 socio-educational space that connects the neighborhood with the adjacent vegetable garden, revitalises the social system of Benicalap and catalyses learning about the environment and sustainability.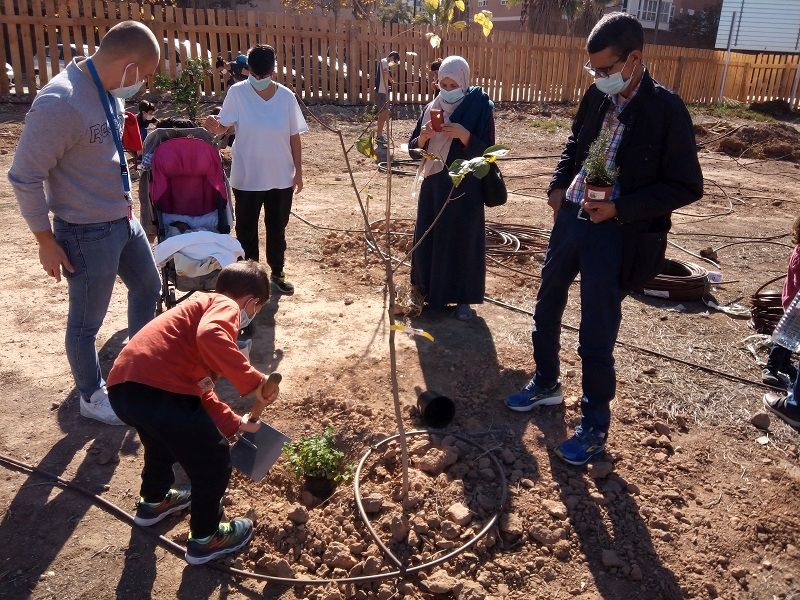 Local residents help to plant trees in the new Green Space Benicalap. Credit: Las Naves
The residents of Benicalap have planted trees and collaborated in the adaptation of a future garden. Through local associations, they will also participate in the creation of urban community vegetables gardens in this space. In total, 15 plots of organic crops will be adapted and each plot will be assigned to a neighborhood association for the use of its members.
Citizen participation
The city's Councilor for Innovation and Knowledge Management, Carlos Galiana, who attended the inauguration, pointed out: "this project has a triple direction. On the one hand it generates awareness and links with the vegetable garden of the city, and on the other hand, it works with respect for the environment, and finally, it encourages the neighborhood's associative network, which is very necessary and will bring us benefits such as joint initiatives arising from citizen participation".
The Espai Verd Benicalap project was launched by the associations Ultramarins 154, Mariposas Caóticas and Makiri Nau. The AAVV Benicalap, the Valencian Charity Association and the Ciudad del Artista Fallero school and High School Benicalap will benefit from it.
Centre Cívic Verd
Once the Espai Verd Benicalap has been inaugurated, the construction process of the Centre Cívic Verd (Green Civic Centre) will now begin. The centre, also awarded in the GrowGreen Green Initiatives Contest, is run by the Arrelaires association. It will be located on the same site and will consist of the collaborative construction of a pergola, to be completed in approximately seven months' time. The centre is planning to hold workshops on environmental and other topics. It will be made available to the associations that are members of the projects for their meetings and other activities.