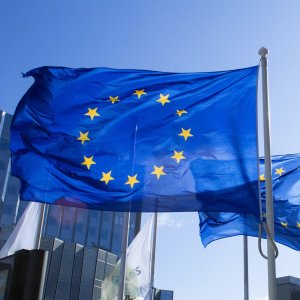 As part of the Global Platform for Sustainable Cities - World Bank Webinar series "Bringing Nature to Cities: Integrated Urban Solutions to Biodiversity Loss and Climate Change" , NetworkNature hosted a webinar on mainstreaming biodiversity and climate change into EU Urban Planning and Policy on 28th September 2021.
The event gathered experts to discuss the role of nature-based solutions to address biodiversity loss and their integration into political agendas. The experts included Benjamin Caspar, Team Leader of Urban Environment Policy, DG Environment, European Commission, Gitty Korsuize, City Advisor on Green and Nature, City of Utrecht, Simona Collarini, Director, Urban Planning Department, City of Milan, João Cardoso de Melo, Ecological Infrastructure Management Director, Cascais Ambiente, Portugal, Holger Robrecht, Regional Deputy Director, ICLEI Europe and the event was moderated by Alice Reil, Coordinator for Green Infrastructure and Biodiversity, ICLEI Europe.
Key Messages from the webinar:
The current biodiversity crisis has led to a radical change relating to ecosystem thinking in urban planning, the use of nature to tackle the challenge of climate change, and in the perception of the importance of having nature in cities.
Within the EU, the new Green Deal for Europe is resulting in a stronger policy focus on protecting nature and climate change. Increased policy focus on nature, means that more of the EU funding for research, structural and agricultural funds can be dedicated to the protection and restoration whilst we ensure that funding does not cause further damage to biodiversity and nature.
Most of the EU Biodiversity Strategy targets for 2020 were not met. There is now therefore an increased focus in having legally binding nature-restoration targets covering different ecosystems (and including urban ecosystems).
Smart procurement processes have been instrumental for the city of Utrecht to implement green-roofed bus stops.It is thought that this has led to more enthusiasm towards having nature and the city has seen a drastic increase in applications for the funding of green roofs. By working with architects, it has also been possible to test greening measures on new developments and now this "building for nature" approach has become obligatory for all new housing developments.
The city of Milan wants to have a green footprint, and the new city plan is supporting forestation and re-naturalisation both in public and private spaces. Several projects were shown but of particular importance is the Reinventing Cities approach in which teams are called to find solutions to 10 climate challenges, associated with carbon impact, resilience and sustainability, and inclusion and social benefits, through proposals for the redevelopment of sites.
For the Portuguese city of Cascais, having a Green Infrastructure (GI) plan has been critical to define the possible land uses and activities and to enhance habitat connectivity and restore ecosystems. The city has also developed a multidisciplinary Climate Change plan, which updated climate change scenarios and establishing inter-institutional collaboration. A series of projects arising from the implementation of the GI plan have been presented, with benefits ranging from the restoration of natural and cultural heritage to education and involvement of local communities to site visitation for recreation and stewardship by local communities. Key messages arising from these experiences are the importance of a) using a GI plan as a road map for the future, b) obtaining political commitment, c) investing in data collection, d) having an enthusiastic team and e) engaging with the local community.
The importance of working with cities as actors of change at the local scale was also discussed. Local governments are influenced by their national, regional (EU NbS projects; Biodiversity Partnership) and global (e.g., Post 2020 Biodiversity framework) but are also working with stakeholders to bring about action.
Working across departments and with communities is important to ensure co-creation, but also improve the understanding of the benefits associated with having nature in cities.
Systemic change is now necessary and new developments should incorporate a minimum requirement of nature and, if for some reason this is not possible, impacts should be offset.
Biodiversity concerns should be at the forefront of policymaking for years to come with the UN Decade on Ecosystem Restoration. Learn more about NetworkNature's semester on nature-based solutions and ecosystem restoration here.
Key messages by Mario Balzan, Senior Lecturer at Institute of Applied Sciences, MCAST, and Founder at Ecostack Innovations, Coordinator, ReNature Horizon 2020 project, NetworkNature Semester Expert