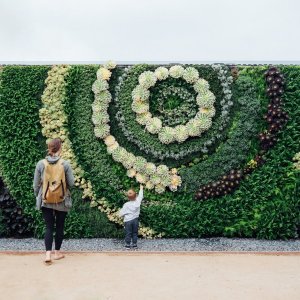 Nature-based solutions are increasingly becoming the go-to resource for establishing new approaches and mending existing ones, to ensure sustainable approaches. To ensure the spread of nature-based solutions, NetworkNature is supporting the creation of nature-based solution 'hubs' throughout Europe.
The hubs are networks which are centered on a geographic region or country and are composed of individuals, organisations and government entities working on nature-based solutions. When in action, the hubs collaborate internally and externally to gather and transfer knowledge on nature-based solutions. The activities of a hub can focus on sectoral action, policy mainstreaming, raising awareness, developing partnerships and/or implementation of solutions. These activities take place in varied surroundings (urban and rural) and involve stakeholders from different disciplines and backgrounds.
The nature-based solutions hubs will formalise the collaborative work between organisations and networks at local, regional and national levels. Collaboration within the hubs will support partners' capacity building, knowledge exchange with other actors and develop new partnerships for action. NetworkNature will explore how to connect work of its hubs with others in Europe established under the Connecting Nature project.
NetworkNature commits to a variety of benefits for those involved in the hubs, including but not limited to: support in setting up hubs, promotion of hub activities, bi-annual webinars, and access to state of the art knowledge and networks. The hubs provide excellent opportunities for expanding your work on nature-based solutions!
If this sounds of interest, NetworkNature invites you to take the first steps in developing a NetworkNature nature-based solution hub. Please, email your interest and questions to @anna.bruen@iclei.org
Network Nature looks forward to hearing from you until February 15th, 2022 and until all six slots of Hubs are filled.