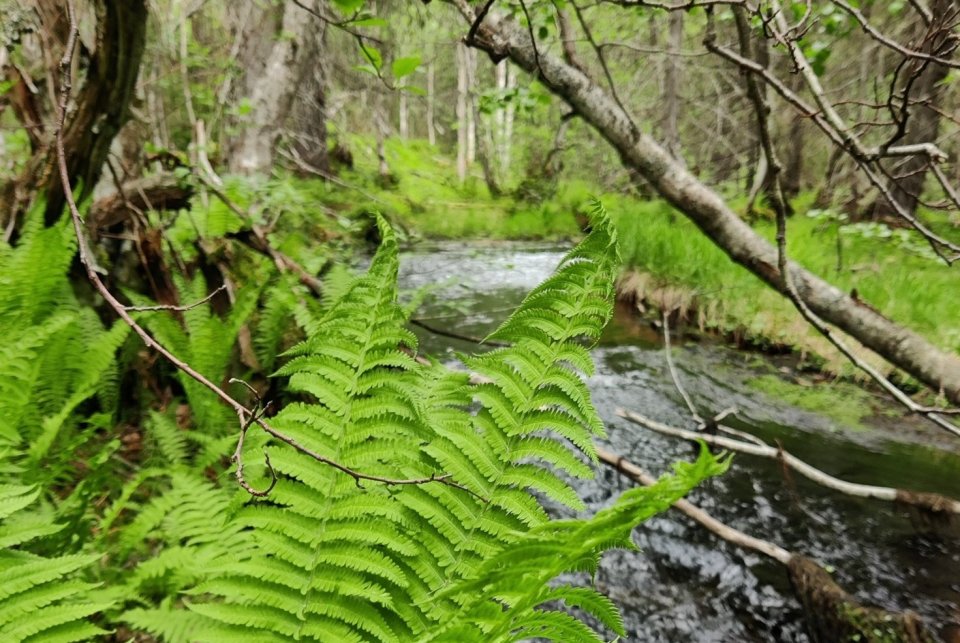 Objective:
The state of biodiversity has been decreased worldwide, and the Finnish Wildlife Service organization Metsähallitus will contribute to solving the challenge. With support from the Nordic Council of Ministers, they will restore the entire watershed area around the Mätäsoja Stream in Finland.
"The establishment of protected areas alone is not enough, and in order to halt the loss of biodiversity, we need to be more ambitious in restoring nature," says Antti Karppinen, leader of the Mätäsoja Stream and Watershed restoration project in Finland. It is Metsähallitus Wildlife Service Finland that is leading the project, that aims to promoting the region's biodiversity and also mitigating climate change by removing carbon from the atmosphere and storing it in restored peatlands.  
Restoration work covering the entire watershed area of the stream in Finland has not been carried out much before. New information on the effects of nature-based solutions (peatland and stream restorations) during the project will be obtained through co-operation between Metsähallitus and the University of Oulu. I addition, the project will improve the network of protected areas as the areas to be restored would become part of the regional-ecological network. The project will also develop the sustainable managements of forestry land, as restoration will promote the natural values and the same time utilize ecological renewable energy for industrial needs. The project activities will achieve locally important ecosystem service benefits and improve opportunities for recreational use of the area's nature.
Potential impacts/benefits:
Restoration
Mitigating climate change
Increase biodiversity
NBS benefits
Developing climate change adaptation; improving risk management and resilience
Better protection and restoration of coastal ecosystems
Developing climate change mitigation
Carbon sequestration and storage
Increase Biodiversity
Financing:
Nordic Council of Ministers DKK 499.000.
Sustainable Development Goals
14. Life Below Water
15. Life On Land