Event posted by

Ciaran McNally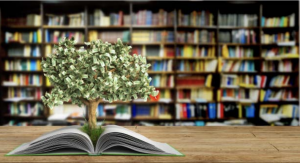 Tuesday, 29 March 2022 -

16:00

to

17:30 (Europe/Brussels)

(Europe/Brussels)
Cities and urbanised areas do not only harbour a significant fraction of the world's biodiversity but can also be made more liveable and resilient through nature-friendly urban design and development. As we will only protect what we value and what we know, the foundation for upscaling the use of Nature-based Solutions lies in creating awareness and strengthening knowledge about the nautral world early in life and throughout our education. Nature is the lifeline for our future and our most important ally in finding the pathways to transform our society and economy into a regenerative system that balances human aspirations with a healthy planet.
Awareness of the benefits of nature for human health is spreading, but there seems to be a clear need to increase the attention for nature in school education and curricula of universities, business, and professional training, to restore the connection between people and the biodiversity and ecosystems that surround us.
Schools, higher education, and professional training are often the places where people's thinking, understanding, and perceptions are transformed and may lead ultimately to a change in society. Creating education experiences that make pupils and students wonder, inquire, and create curiosity and love for nature are essential for restoring the future of our planet
Aims of this session
Currently, there is a rapidly growing evidence base on the positive effects of Nautre0based Solutions and an active community focusing on demonstrating the impact of NbS for a range of societal challenges, as a result of substantial investment through the EU Horizon programme in NbS. IUCN and the partners in NetworkNature aim to provide further momentum for upscaling NbS across relevant sectors such as water, energy, climate change, food, urban development, or health. Systematically incorporating NbS into education, learning, and decision making is an essential part of this.
This session aims at highlighting success stories and best practices that will inspire future actions, as well as to identify gaps and opportunities for new partnerships on how primary and secondary education and business and practical training can help create responsible citizens and stewards who protect the foundation of life and halt the degradation of our natural systems. It includes examples of inspiring and effective nature education tools, programmes, curricula, and practices from around the world, that show how to prepare the young generation for making the decisions and generate the actions needed to create liveable and resilient cities.
Programme
16.00 - 16.10 Welcome & Opening speech - Chantal van Ham, IUCN
16.10 - 17.00 Panel discussion:
Margarida Cancela d'Abreu, Vice President for Education, the European Region for the International Federation of Landscape Architects
Savita Willmott, Chief Executive Officer, The Natural History Consortium Bristol
Cheryl Charles, Co-Founder, President, and CEO Emerita of the Children & Network Nature
Dr Agueda Gras-Velazquez, Science Programme Manager, Head of the Science Education Department European Schoolnet
Gaëll Mainguy, Director Development and International Relations, Centre de Recherches Interdisciplinaires (CRI)
17.00 - 17.25 Q&A and interactive session
17.25 - 17.30 Closing remarks - Chantal van Ham, IUCN