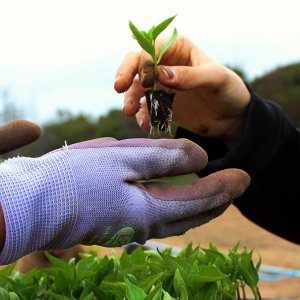 CLEARINGHOUSE is excited to announce the launch of our Second Call to Action to participate in the CLEARING HOUSE project, aimed at promoting knowledge and experiences sharing among local and municipal authorities on green infrastructure and urban forests as nature-based solutions (UF-NBS).
As an organisation, they believe that nature-based solutions, such as urban forests and green infrastructures, play a crucial role in making cities more liveable and resilient. That is why as a member of the European and East Asian regions of Metropolis, the organisation would like to extend a special invitation for cities to participate in a limited opportunity, taking advantage of the two paths available.
City Tandem: This opportunity is for local and municipal authorities to participate in peer-to-peer exchanges and promote capacity development and exchange of knowledge and practices on urban forests as nature-based solutions. This is a great opportunity to learn from your peers, best practices, and build a network of like-minded professionals.
Estimated amount: 10.000€
Task Force: The Task Force is designed to offer selected local authorities the opportunity to receive scientific support regarding UF-NBS challenges from the CLEARING HOUSE expert partners. This path will provide you with expert insights, guidance, and support in implementing green infrastructure and urban forest projects. 
Estimated amount: 8.000€
This opportunity will bring immense benefits, both to you and your community. The deadline for the application closes on 01/03/2023, and the CLEARINGHOUSE team would be happy to help you in preparing your application form.
If you are interested in participating or need any help in doing so, please contact Mr. Guillaume Berret (gberret@metropolis.org), with a copy to Ms. Kirstine Thonning (kthonning@metropolis.org),  by 22/02/2023.
See the original call.