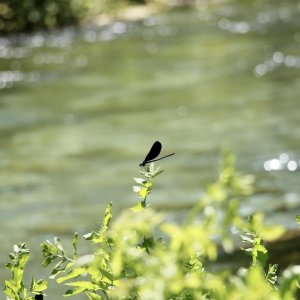 The new European Biodiversity Partnership Biodiversa+, co-funded by the European Union is bringing together 74 research programs, funders, and environmental policy actors from 37 European and associated countries to help put nature back on a path of recovery. Biodiversa+ started on the 1st of October 2021, is planned to run for seven years, with a budget of €800 million. The new partnership is to be managed by the European Research Executive Agency (REA). 
The official launch of Biodiversa+ took place on the 17th and 18th of November in Brussels. Several keynote speeches communicated the objectives of the partnership. John Bell, Director of the Healthy Planet Unit at the European Commission's Directorate-General for Research and Innovation, underlined the 'importance of this ambitious strategy as a fundamental pillar to build science-based policy options' and to build on current collaborative actions. 
The objectives of the new strategy: 
The new partnership has been established to support the objectives settled in the EU Biodiversity Strategy for 2030. The goal: to build resilience to future threats such as the impact of climate change, forest fires, food insecurity, and disease outbreaks - including by protecting wildlife and fighting illegal wildlife trade.
 The partnership seeks to work on 5 main objectives:
1. Plan for and support research, and innovation on biodiversity through a shared strategy. Including annual joint calls for research projects and capacity-building activities.
2. Set up a network of harmonised schemes to improve the monitoring of biodiversity across Europe.
3. Contribute to high-end knowledge for deploying nature-based solutions and valuation of biodiversity in the private sector.
4. Ensure efficient science-based support for policymaking and implementation in Europe.
5. Strengthen the relevance and impact of pan-European research on biodiversity in a global context.
Read the full article here.